Please check out these amazing fundraising opportunities from our Acorn families to support the school:
Acorn Family Fiesta FUNraiser on April 22, 2023 from 10am-2pm at The Acorn School. Please join the fun and help benefit the school. Click here to reserve your ticket or pre-order raffle tickets to the event. Complete and turn this form into the office or email to Talloaks@theacornschool.net. If you or your company are willing to underwrite a part of this event or have something of value you are able to donate to the silent auction or as a raffle prize please contact the office. Click here to print a copy of our official donation request letter to give to potential donors. Thank you as always for your support and making these fun events so successful!
Memorial Brick Walkway! Order a personalized brick to add to our Acorn Walkway while supporting the school.
Amazon Smile (Designate The Acorn: A School for Young Children as your charity of choice).
Bess Swantner's Painting of The Acorn prints for sale:
Limited editions of watercolor prints of Bess's original painting of The Acorn School. Every Acorn child and alumni would love to have a print to remember one of their favorite places!
Prints may be picked up at The Acorn or mailed for a $10 shipping fee. Quantities are limited, please order now and help support The Acorn. Special thanks to Bess Swantner for sharing her incredible talents with us for this opportunity.
Please visit her website to find out more about this talented Acorn mommy! www.bessswantner.com
8x10: $45
5x7: $25
Set of 5 notecards: $20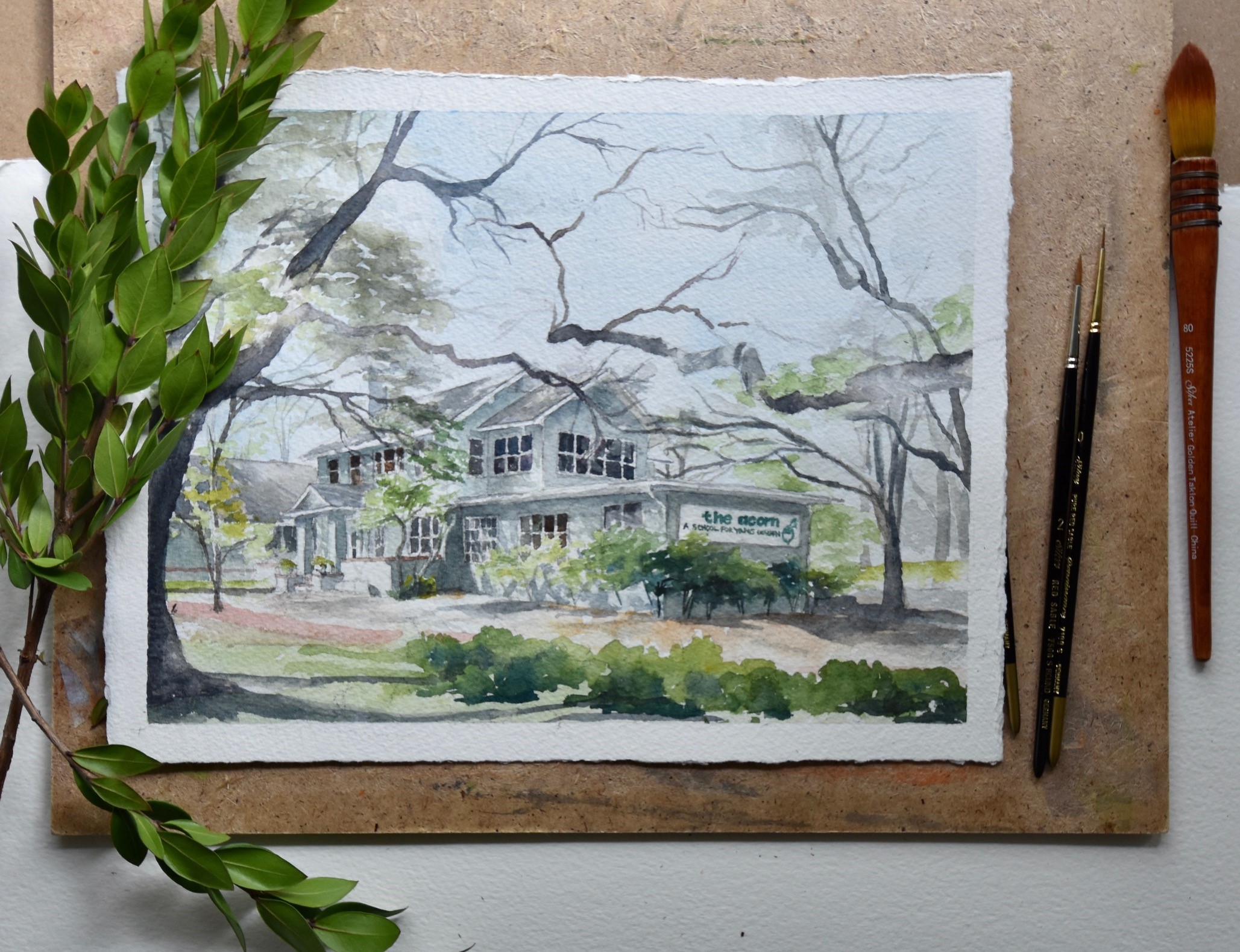 Thank you so much for your support!!!