Fine Motor Workshop with Marianne Gibbs, Write Out of the Box!
Monday, January 6, 2020: 8:30 a.m. - 2:30 p.m. Morgan's Wonderland. Event Center
5223 David Edward Dr, San Antonio, TX 78233
$50 registration fee. A training certificate for 5 clock hours will be awarded to those attending the entire session
.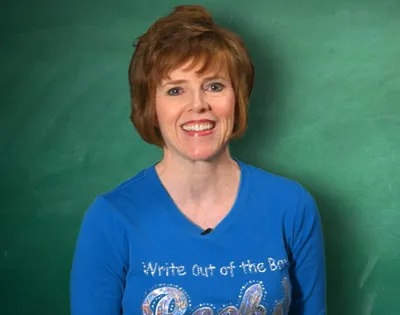 We are excited to host a day with Marianne Gibbs, EdD, OTR/L, the creator and presenter of
Write Out of the Box
. Marianne is a registered occupational therapist and a Texas Registered Master Trainer. She is inspirational and informative, sharing information regarding children's fine motor skills and developmentally appropriate activities to enhance these skills.
Registration fee is nonrefundable. If you are unable to attend, you can transfer your registration; please email talloaks@theacornschool.net to inform us who will be attending in your place. There are no substitutions for the box lunch once it is ordered.
Limited Space: Enroll Now!
Please complete the attendance information below. A W.D. Deli box lunch is included; please indicate your choice below.