Two Day MF News
January 18, 2019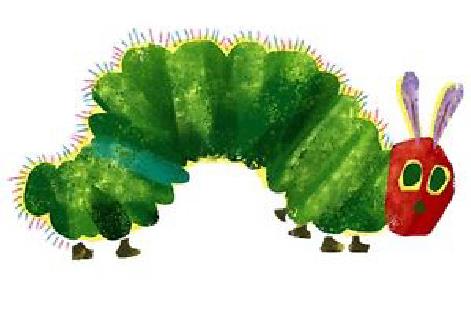 Caterpillar Connection: "Tuning You into Your Child's Class"
January 18, 2019 Bi-Weekly
What a great way to start 2019 with happy Caterpillars ready to learn, sing and play! We welcome our newest friend, Estefania Hengel with open arms and joyful hearts. She is a delightful addition to our class. A HUGE thank you to her mom, Beatriz, for coming in to share her expertise with us as we learned about some of the equipment doctors need to do their best to keep us healthy. The children loved wearing their gloves, hearing each other's heart beats with her stethoscope and looking in each other's mouths with their individual tongue depressors and her special light. They were intrigued with all the equipment in their gift bags. Laura demonstrated with glitter how germs spread through contact, and I shared an activity with confetti in a balloon to give the children a visual representation of invisible germs. We stressed the importance of washing our hands throughout the day and how to use the inside of our elbows, our "cough pocket" to cough and sneeze.
A few thank yous go out to parents for helping to make our special Christmas snack special- Heather for the juice boxes, Brandi for the tamales and rings, Jessica for the oranges from their tree, and Sybil for making healthy wafers!
It's incredible to me how much we fit in our time together! We have used oil pastels, swirled acrylics in liquid starch and popped balloons with paint inside to create some amazing works of art. The motor room has all the equipment of an obstacle course. Our doctor's office has been a favorite as we have been keeping baby dolls healthy by checking temperatures, looking in ears and mouths, listening to heartbeats, monitoring blood pressures and checking reflexes. What fun! We drew in salt trays singing The Wheels on the Bus using the motions and patterns that will eventually become letters. Nest week we will begin talking about Fire Safety.
Dates to Remember:
Monday, January 21st- Martin Luther King Day/ NO SCHOOL!
Monday, February 11th- Grandparents Day, 10:30-11:30
Friday, February 15th- Valentine's Day/ Cowboy Breakfast- Please send in valentines for 10 children and 3 teachers to share. More info to come regarding our Cowboy Breakfast.
Monday, February 18th- Presidents Day/ NO SCHOOL
Thursday, February 28th- ACORN FUNDRAISER, 6:30 PM at the Witte Museum
Our Caterpillar class quilt is almost finished! We will send out a picture very soon and put it on display! Be sure to put your bids in!

Brightest Blessings, Pamela, Laura and Carrie