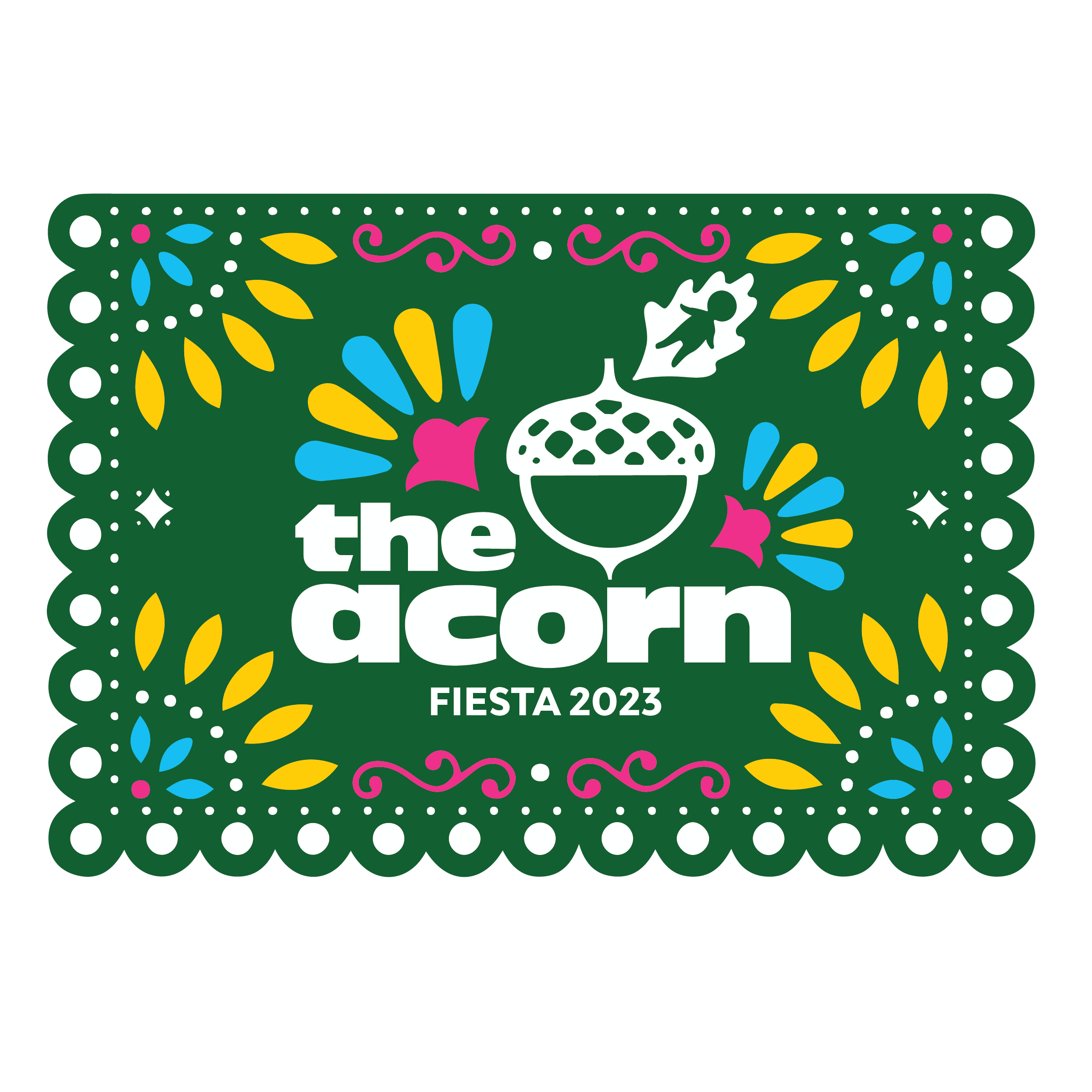 The Acorn Family Fiesta FUNraiser
Saturday 10am- 2pm
April 22, 2023
at The Acorn School


Dear Acorn Families and Friends,
You may know that The Acorn is a non-profit school, and we operate on a deficit every year. As a result, we have one major fundraiser from which we hope to raise the majority of money to cover that deficit. This is the first time since COVID we are able to have a big fundraising event. We decided to make it a family fun event for everyone to attend. This Fiesta themed event will have a $50 family pass admission ticket, which covers open admission to the event and access to all Acorn activities and food booths on the playground for the entire family.
• Raffle tickets available at $5, $10, and $25. Great prizes at each level! Purchase either beforehand or at the event. Drawing will be held the Monday following the event.
• Food Booths with offerings from various area favorite restaurants, including Taco Cabana! (included with your Family Pass admission)
• Silent Auction available for bidding inside the Kindergarten wing during the event: featuring class projects and teacher outings, as well as dinners, overnights, favorite memorabilia, jewelry, photography packages, and lots more!
• Wine Pull! For $20 you are guaranteed to take home a bottle of wine valued at $20 or more. In the past we have awarded bottles of wine valued over $50, $80, and even $100!
• Student Photo Wall! Families take home their child's photo for a suggested $20 donation
• Playground kid activities -Rocket launchers, spin art, hat making, face painting, book pull, toy walk, bouncy house, petting zoo, pony rides, etc.
• Mariachi Band or DJ (we are hoping)
If you or your company would be interested in underwriting any of the event amenities listed above, please download our FUNraiser Underwriting Form.
Contact The Acorn office for more details (210)826-8804.
All of our parents are busy gathering prizes for the event and if any of our future parents, alumni, and friends have access to prizes or donated gift certificates for the Fundraiser, we would be thrilled if you would help us out; please let us know! Click here for a copy of our Donation Request Letter to share with businesses. If you know someone or some place that would like to donate please have them complete this Donor Response Form.
This Fundraiser is going to be tons of fun for the entire family and we'd love to have you join us. Please complete the attached form and email, mail, or turn into the office to reserve your family pass and to purchase raffle tickets.
Thanks for always being an active part of the Acorn family.

Wendy Starnes and Rich Lange
Directors

Raffle Tickets for sale!!!!
Donations to use as prizes, auction items, and gift baskets…
$100 Gift Card to Satel's
Paesanos $100 Gift Card
$100 Gift Card to PINCH Boil House and Bia Bar
Joyeux Home Décor $100 Gift Card
$50 Gift Certificate towards 2022-2023 season performance
Free Oil Change at McCombs Enterprises Dealership
McKenna Children's Museum 6 free admission passes
$50 gift card to Mike's Dog Store in Tote bag with Merchandise
$100 NOLA Brunch and Beignets Gift Card
(1) The Wash Tub 3-pack "Xpress Wash" booklet (valued at $60 each booklet)
Yeti Cooler: Hopper Flip 18- Purple
$50 Gift C$50 Gift Card to PINCH Boil House and Bia Bar
$50 Gift Card to Soluna Mexican Restaurant (2 of these)
$50 Gift Card to the Barbecue Station
$50 gift card to Boudro's Texas Bistro on the Riverwalk
(1) The Wash Tub 3-pack "Xpress Wash" booklet (valued at $60 each booklet))
The Witte Museum 4 general admission vouchers
$50 NOLA Brunch and Beignets Gift Card
$50 Gift Card to Curry Boys BBQ
Dinner for 4 at Paloma Blanca Mexican Cuisine!
Jason's Deli- 4 meal cards (each good for one free meal up to $9.50 value each)$25 Gift Card to Chester's Hamburgers
$25 Gift card to Texasdelphia the original Texas Cheesesteak (2 separate chances to win)
Chick-fil-A Gift Pack Containing 1 tray of choice digital offer card ($32), 9" plush cow, Chick-fil-A PN magnet (1 of 2 gift baskets donated)
$20 gift card to Julian's Italian Pizzeria & Kitchen (2 of them)
$10 La Madeleine Gift Card
$25 gift card to Nowhere Bookshop coffee mug, and bag
"150 Best Tiny Interiors Ideas" by Francesc Zamora Mola (book) from Nowhere bookshop
"Dragonology The complete book of dragons" by Dr Ernest Drake book from Nowhere bookshop
"Our America: A Photographic History" by Ken Burns- Book from Nowhere bookshop
(2) $25 Orange Leaf gift certificates ($50 total value)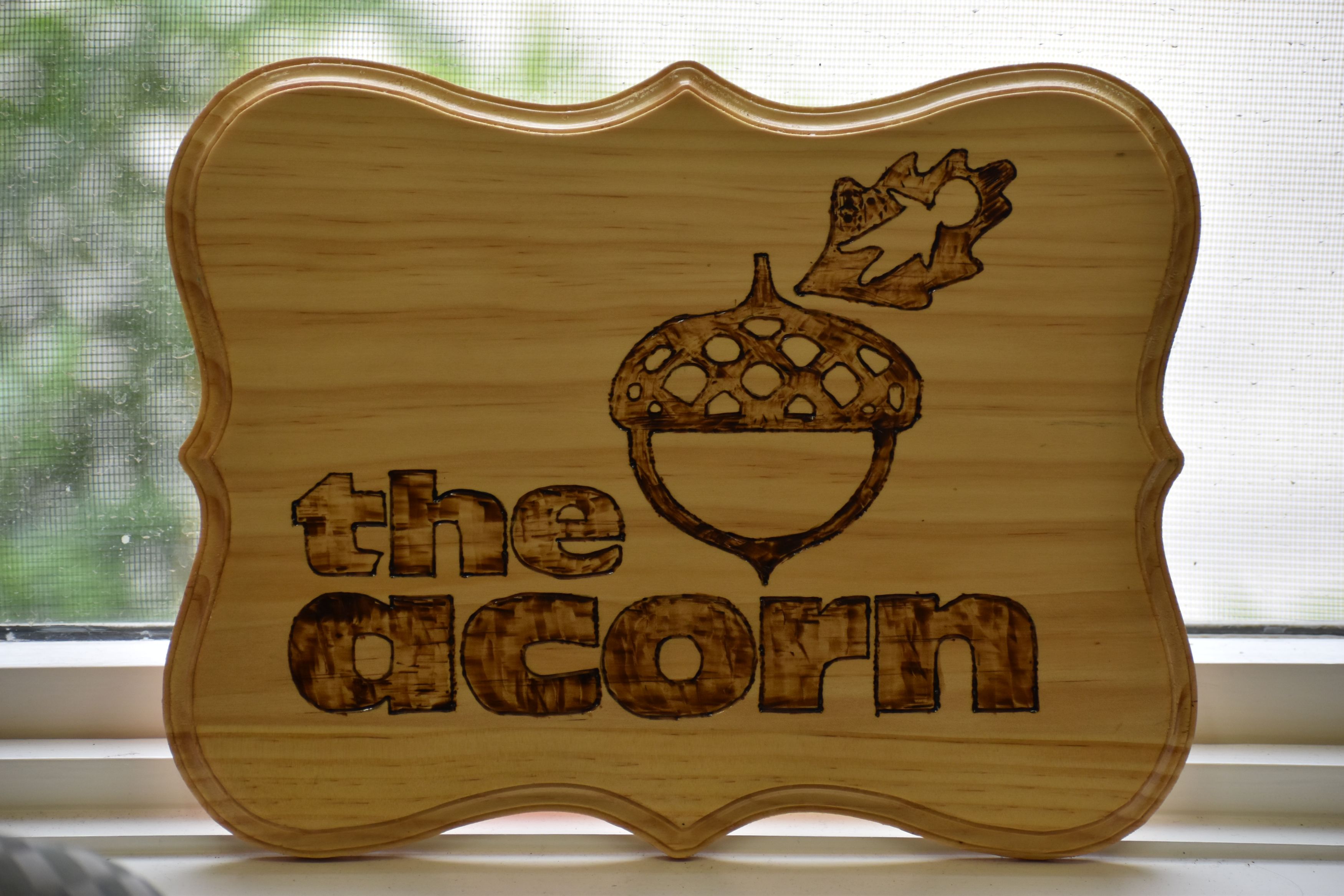 *Donations are still being turned in-more will be added. Updated every week on Friday!
THANK YOU TO THOSE WHO HAVE ALREADY DONATED TO THE 2023 FUN-RAISER:
French Connection Wines
Incontrada Winery
CityVet
San Antonio Zoo
DoSeum
Cake Events
We Wear Brazil
William Starnes
Bess Swantner
Qudsia Rana
Mackenzie Shumake
Justo Suarez
The Montanez Family
The DesPain Family
The Tejeda Family
Americus Diamond
Ulrich Investment Consultants
James and Lenka Lehmann
Sabel Systems
International Brotherhood of Electrical Workers Local Union 60
Original Donut Shop
SeaWorld
Stephanie and Roger Velasquez
Milly and Richard Clark
Andretti Indoor Karting & Games
Smart Barre & Pilates
Staff and Teachers at The Acorn
Leslie McCrary
The Henderson Family
Jim and Sue Henderson
Altitude Trampoline Park
The Roemer Family (Todd & Heather)
Majestic Home Goods
Chris Haack
The Cabin at Crossed Creek Ranch
Matthew and Kacie Warrilow
MS2 Inco Vohwinkle Family
The Reyes Family
Karen and Archie Reyes
Magik Theatre
Elmer Swim School
Texadelphia
Marci and Chad Hughes
Paloma Blanca Mexican Cuisine
Aeron Lifestyle Technology
LOVA North America Inc.
Sea Island Shrimp House
Total Wine & More
Soft Sensuous Moves LLC
Julian's Italian Pizzeria & Kitchen
Team Kristen Schramme
The Witte Museum
Jason's Deli
Joyeux Home Decor
Joseph's Storehouse Baking Company
Spartan Flow Control
Chaser Appraisals
La Madeleine
Paesano's Restaurant
Rose Hip Market
George Best Air Conditioning and Heating
Gay Best
Marold Law Firm, PLLC
Prime NRG, LLC
d.a. malone, p.c.
NOLA Brunch and Beignets
Soluna
Curry Boys BBQ
PINCH Boil House and Bia Bar
Matthew and Kait Gish
The Wash Tub
CRYOFIT Alamo Heights
Sweat Equity Infrared Saunas
McKenna Children's Museum
Becorn Prints by David Bird
Robin Jackson Photography
McCombs Enterprises/Dealership
Ulrich Investment Consultants
Lucy A. Warner
Chesters Hamburgers
Hiatus Spa and Retreat
Spice of Life Catering
Bolner's Fiesta Products, Inc.
Walden Pond
TPC San Antonio
Boudro's Texas Bistro
Ruth Berg
Mike's Dog Store
Britton Orthodontics
Chick-fil-A
Satel's
Orange Leaf
SA Philharmonic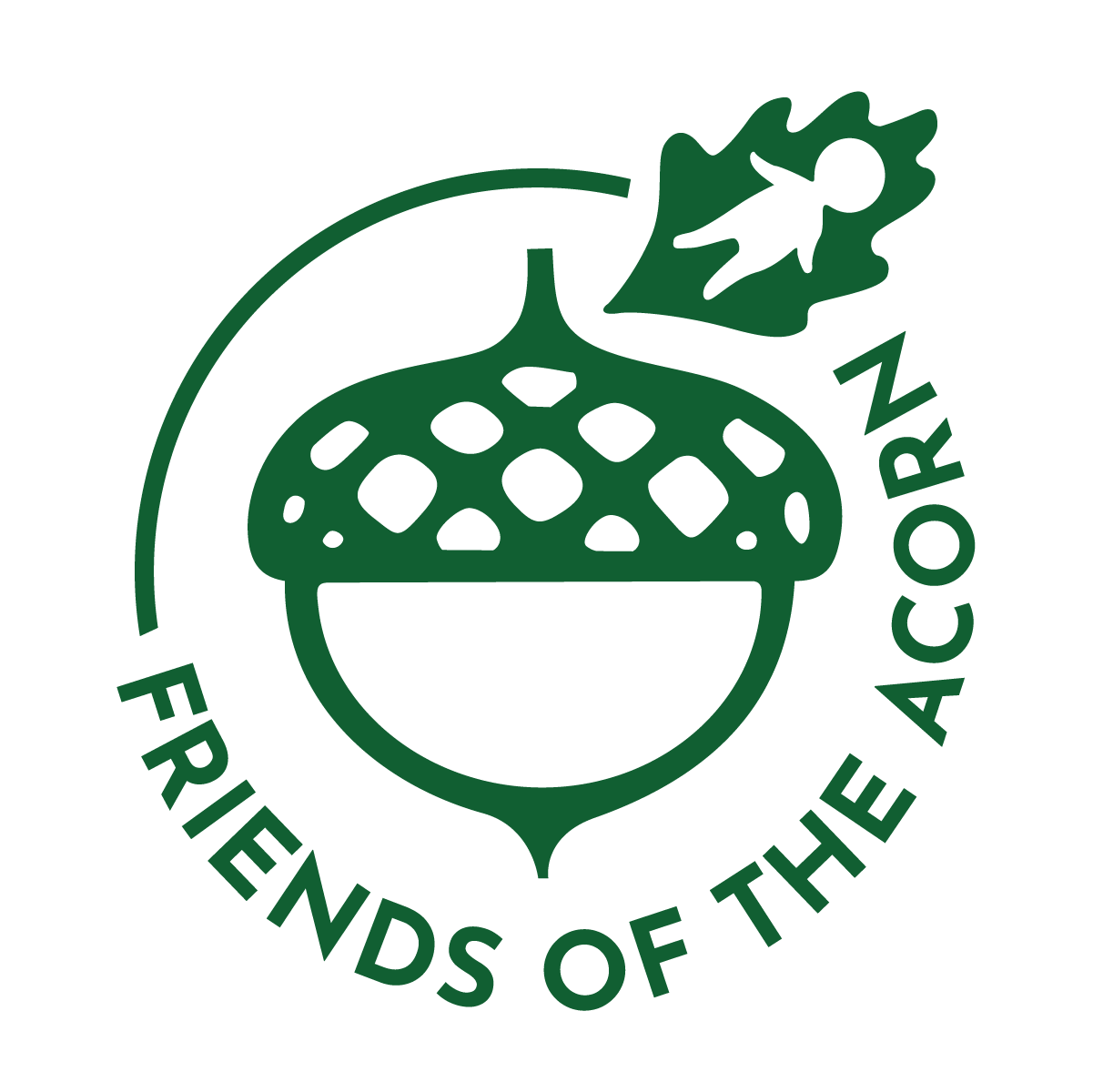 Prize and Auction Donors from PAST YEARS:
5 Stones Brewing
AC Power Yoga
Alamo Cafe
Alamo City Popcorn
Aldaco's
Alicia Zavala Galvan
Altitude Trampoline Park
Americus Diamond
Andretti Indoor Karting & Games
Anonymous Donors
Artistic Images, Portraits by Elizabeth
Artworks Art Studio
Becker Vineyards
Beetlebum Photography: Chad Mangham
Belles & Beaux
Bess Swantner, watercolor artist
Big Hops Growler Station
BJ's Brewhouse
Bolner's Fiesta Products, Inc.
Breakfast Package from Starbucks and Pampered Chef
Bricks Academy
Busy Bodies
Caley Cosmetics
Camp Gladiator
Carrie Hoffman
Cecilia A. Lee
Cheesy Jane's
Chester's Burgers
Chick-fil-A
Chris Haack
Coach Popovich
Community Playthings
Cryofit Alamo Heights
David Perez
Dr. Marianne Gibbs- Write Out of the Box
Embers
Emler Swim School
Five Day AM Class
Five Day AM Teachers
Five Year Class Teachers
Five Year Old Class
Fleming's Prime Steakhouse and Wine Bar
Four Day PM Class
Four Day PM Teachers
French Connection Wine
Garcia Family
Gastehaus Schmidt
Gil and Shirlie Kaats
Golden Flour Bakery
Good Sports
Greg and Bekki Kowalski
Grey Moss Inn
Half Price Books
Hasslocher Enterprises, Inc. DBA Frontier Enterprises
Hearthstone Bakery Café
Honda of Alva
House of Air Trampoline Park
Ice & Golf Center at Northwoods
Impeccable Pig
Institute of Texan Cultures
Invitations, Etc.
Irasema Rosas
James A. Lee
James and Michele Mendez
Jason Dady Restaurant Group
Jason's Deli
Jim and Paula Callaway
Jo Mrvichin
Joy Ride Texas Cycling Studio
Julia's Bistro and Bar
Kelly Wade Jewelers
Kindergarten
Kindergarten Teachers
Kuhlman Cellars
Kumon of San Antonio: Alamo Heights
La Madeleine
Lauren Nygard Photographer
Leslie McCrary
Lila Walker, Artist
Lily's Cookies
Magik Theatre
Massage Heights
Meadow
Mewborne Photography
Mike's Dog Store
Mila Coffee
Mr. and Mrs. Peter Hennessey
Music Masters
NIOSA (A Night in Old San Antonio)
Oscar A. Galvan, Jr.
Paesano's
Paloma Blanca
Pampered Chef
Papa Dante's
Peggy Hoppes
Press Coffee
Raquel's Skin Boutique (Salons by JC)
Reading Basket from Kait Gish
Reneu Carpet
Rich and Kitty Lange
Robert Shaw Portraits
Robin Jackson Photography
SA in a Box
San Antonio Community of Congregations
San Antonio FC
San Antonio Museum of Art
San Antonio Spurs Silver and Black Give Back
San Antonio Spurs; thanks to Bobby Perez
San Antonio Spurs; thanks to the Graham family
San Antonio Symphony
Satel's
Sea Island Shrimp House
Sea World
Shades of Green
Shake Shack
Shalom Retreat Center
Shear Creations
Shetler Fine Jewelers
SoHill Café
South Texas Bangers
Spice of Life
Sports Clips at Terrell Plaza
St. Mary's University Alumni Office
Starbucks
Stone City Attractions; Jack Orbin
Summer Moon
Sunset Ridge Home and Hardware
Sweat Equity
The Bread Box
The Jolly family
The Jumpy Place
The Learning Express
The Quarry Golf Course
The Wash Tub
Theory Coffee
Thirty-One Gifts
Three Day AM MWF Class
Three Day AM TWT Class
Three Day AM TWT Teachers
Tiago's Cabo Grille
Tobin Center
Total Wine & More
Touchstone Crystal: Noemy Robles
Two Day M/F Class
Two Day MF Teachers
Two Day T/Th Class
Two T-Th/Three Day MWF AM Team
University Bowl
Urban Air
Walden Pond
Walmart/Sam's Club
Wendy Starnes
White House SA
Whole Earth Provisions
William Starnes
Witte Museum
Companies and Individuals who have sponsored events or donated financially to benefit our last Acorn Fundraiser in 2020:
Alumni Families:
Alex and Emily Whittington
Bart and Nicole Wilson
Clay and Kristen Hefty
John and Louise Wheir
Jeff and Catharine Vexler
David and Crystal Jones
Josh and Eva Aldana
Blake and Sarah Walsh
Cara Nichols
Luke and Melanie Warrilow
Aaron and Cynthia Holt
Sean and Tess O'Neil
Andy and Elspeth Rosbrook
James and Michele Mendez
Scott and Betsey Langham
Scott and Rebecca Nathan
Philip and Ellen Hudson
Roger and Bonnie Garcia
Bryce Chandler and Taelor Allen
Jack and Bette Vexler
Matthew and Jenni Bradley
Ann Ash
James and Lenka Lehmann
Robert White
Jake Cherry
George and Claire Vaughan
Rick and Leslie Byrd
Blair Perry
John and Susan Kerr
Wade and Lisa Caldwell
Ted and Katy Flato
Harry and Ellen Schwethelm
Mark and Robin Howard
Ruth and Richard Butler
J. Ritchie and Karen McCulloch
Harold and Barbara Wood
Stella Herrera
Marv and Peggy Belasco
Larry and Kellene Davis
Joe and LuNell Garza
John and Margo McCaleb
Susan and Lon Smith
John and Meg Nebens
Steve and Jill Raike
Hamlet and Roxana Newsom
David and Lucy Peveto
Community Supporters:
Law Office of Robert White
Alamo Heights Britton Orthodontics
Heritage Pediatrics
Alamo Heights Kumon
Holt Mechanical, Ltd.
Wholesome Dentistry
Janicek Law Firm
Ranger Creek Brewing and Distilling
Spice of Life Catering
Summer Moon Coffee
Party City
Bill Miller
Broadway Daily Bread
Anonymous Friends of The Acorn